Recently, Bai Chunming, Yuan Ning, Quan Rongzhe, Dong Xuezhong and Hu Shining, vice chairmen of the municipal CPPCC, visited Tangshan Shenzhou Manufacturing Group Co., Ltd. to investigate the work innovation and post contribution of CPPCC members. Zhang Jing, head of the District, Li Qingjun, chairman of the district CPPCC, Zhang Xinshan, Xia Xiujuan, Yan Baoli and Pang Jianjun, vice chairmen of the district CPPCC, and Zhang Haitao, deputy chief executive of Tangshan Shenzhou manufacturing group and member of the Lunan District CPPCC, accompanied the investigation.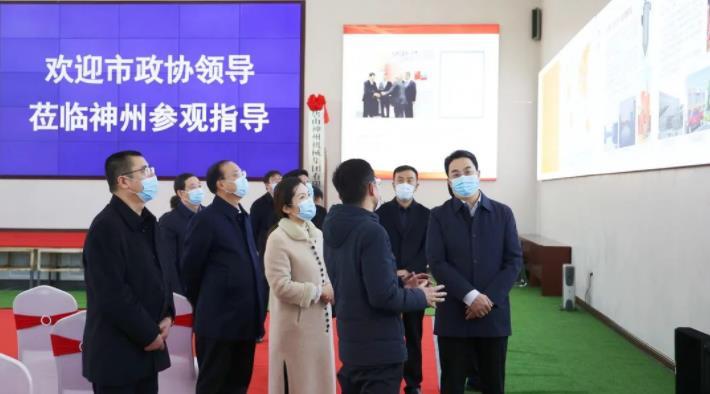 Bai Chunming and his party walked into the exhibition hall of Shenzhou group and listened to Zhang Haitao's detailed report on enterprise development, key projects, product R & D progress and current market supply and demand.
Zhang Haitao said that in 2021, Shenzhou group withstood the huge pressure of the industry, handed over the report card of "multi-point flowering", and was rated as a national specialized and "Little Giant" enterprise by the Ministry of industry and information technology. In the future, Shenzhou group will take the "scientific reform" as an opportunity to continue to promote the innovation of green coal preparation technology, achieve a breakthrough in reform and take a new step of high-quality development.
Zhang Haitao also introduced that the company now has nearly 100 authorized patents at domestic and abroad, including 35 invention patents and 15 international patents. It has successively undertaken scientific research projects such as the national "863 Plan" guidance project, the national Ministry of science and technology and national key new products, and won the second prize of the national science and Technology Progress Award for its "key technology and application of coal efficient dry separation".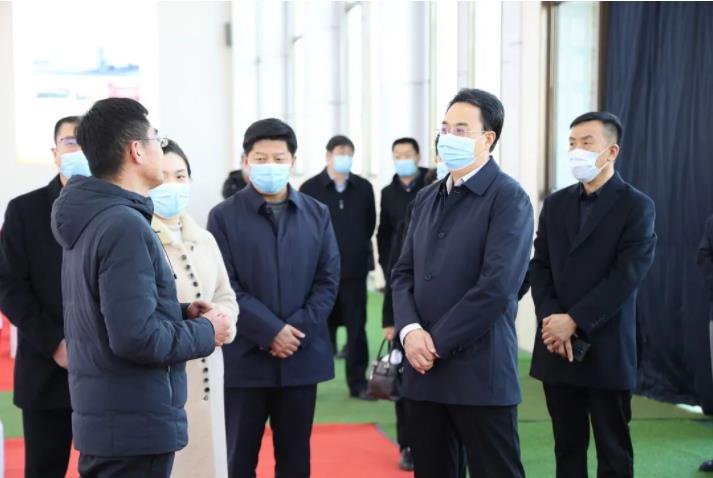 Bai Chunming highly recognized and evaluated the achievements of Shenzhou group, and encouraged Shenzhou group to further strengthen scientific and technological innovation, continuously improve the market competitiveness of products, make good use of and amplify the brand advantages of Shenzhou group, and promote the expansion and strengthening of enterprises. It is hoped that enterprises will continue to take root in Lunan District, continuously enhance market competitiveness and make due contributions to accelerating the development of Lunan district.