MFD, MIXED FLOW COAL DRYING SYSTEM
Aiming at the characteristics of high volatile content and low ignition point of low-grade bituminous coal, Shenzhou group proposed the technical route of low-temperature and large air volume drying for the first time, and independently developed the MFD mixed flow drying system. As we all know, there are many factors affecting the calorific value of coal, among which reject and moisture are the main factors. In addition to reject discharge, removing one moisture can also increase the calorific value by about 70 calories. The successful development of the system widens the application scope of dry separation in low rank coal with high water content, and can independently dry the coal with high water content, with large water removal range and wide adjustment range. According to the unique structure and drying method of this drying system, low production cost and strong production capacity, it is widely used in raw coal, washed coal, slime, shale, chemical coal and other fields.
In view of the many advantages of the mixed flow drying system and the safety and environmental protection different from the traditional technology brought by its unique drying method, it has become the leader in many mature technologies for upgrading low-grade coal at this stage.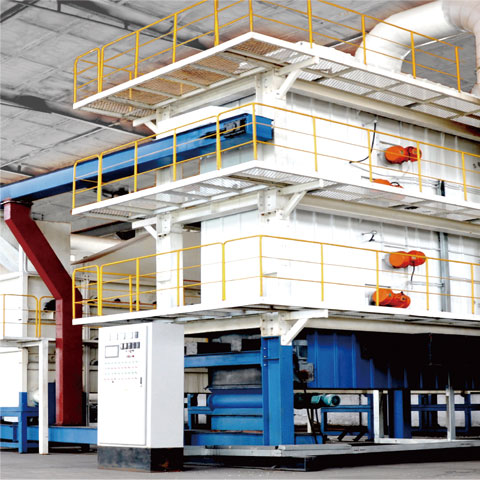 Features:

●Low temperature and large air volume drying process is adopted, no combustible and flammable gas is precipitated, and the operation is safe and reliable.
●The feeding particle size range is wide, with 50-0mm feeding and synchronous water removal.
●Personalized design can be carried out according to the user's coal quality and water removal demand, and the parameters can be adjusted.
●The materials are in full contact with hot flue gas, forming a unique mixed flow drying effect and high drying efficiency.
●Coal with different particle sizes has different drying paths in the dryer, which can dry evenly and avoid over drying.